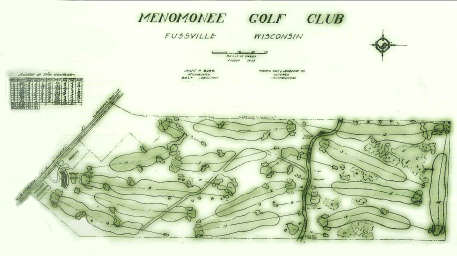 1929
Menomonee Golf Club
Our organization began in June of 1929, when a group of friends with shared values and a love for the game of golf met and voted to form our Club, originally known as the Menomonee Golf Club.
A month later, the group signed a lease for $1 per year, and what would become North Hills was born. They had their first Membership drive that fall, which resulted in 350 new Members joining the Club. Construction began in November and was completed by Pioneer and Landscape Company out of Chicago. The first day for Member play fell on July 30, 1930. Much of the original course design still remains today. In 1933, the Menomonee Golf Club joined the Wisconsin Golf Association. The Club and land mortgage were transferred from the Menomonee Land Company to North Hills Country Club in July of 1938.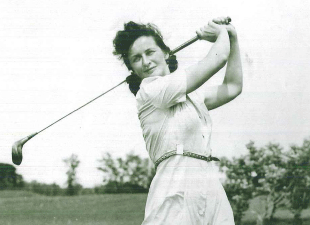 1940
Women's State Golf Association Tournament
In the 1940s, as World War II drained the country of resources and separated families and friends, North Hills became a haven where great friendships provided support through such a difficult time. The Club saw cutbacks and began rationing everything from gasoline to golf balls. It was also during this time that women's participation at our Club began to increase due to more play on the course and strengthened social groups. At the first board meeting of 1945, the Club extended an invitation to the Women's State Golf Association to hold their 1945 tournament at North Hills.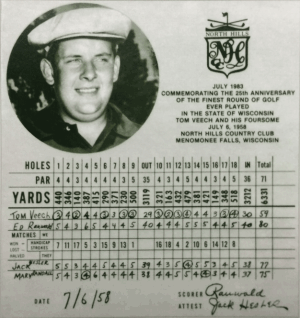 1958
Tom Veech shoots 59
On a hot July 6, 1958, Tom Veech shot a record golf score of 59 that is the best score at North Hills and in the state of Wisconsin to this day.
Veech started playing at the Club when he was just 13 years old after getting permission from the Club president at the time, Dr. E.L. Bernhart. Veech said, "[North Hills] has one of the best everyday golf courses I've ever played. It is challenging at every level and changes every day."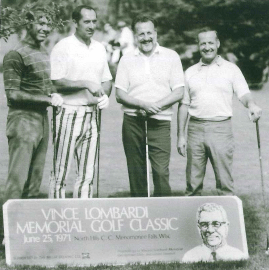 1970
Vince Lombardi
In 1970, Vince Lombardi passed away, and North Hills honored his memory by beginning our partnership with the Vince Lombardi Cancer Foundation. This gave birth to the biggest event at the Club. On June 25, 1971, the inaugural Lombardi Golf Classic was held to honor the greatest coach of the Green Bay Packers and to help fund cancer research in his name.
Over its decades of proud tradition, many current and alumni Packers as well as national celebrities have joined North Hills in the Vince Lombardi Cancer Foundation Golf Classic to enjoy golf and fun and to forever pay tribute to Coach Lombardi as we work together in support of cancer research.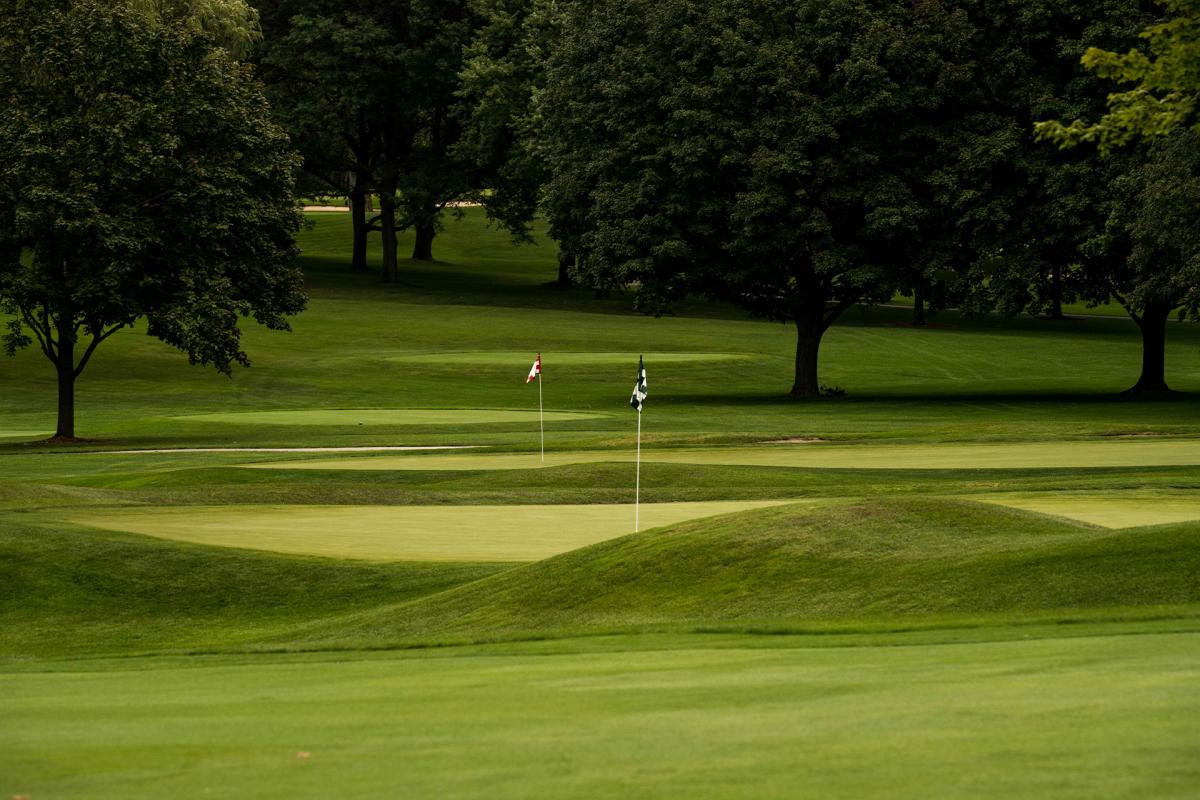 1998
Ken Killian Course Redesign
In 1998, the most recent redesign of NHCC's golf course was completed. Course Architect, Ken Killian, redesigned the course to give it a fresh look for the millennium as well as to improve its safety and aesthetics. The strategy of Killian's design has played a key role in keeping the game interesting and challenging for all levels of golfers.
2022
The legacy continues
To this day North Hills Country Club Members continue to uphold the legacy established by the Club's ancestors and carried forward by their descendents over the many years.
Our Members arrive every day to create a warm community of like-minded avid golfers and their families in the heart of Southeastern Wisconsin. We are always welcoming of new members across all ages to help us continue our traditions and make memories that will last a lifetime.