TrackMan Golf Simulator
Keep your golf skills sharp year-round with our state-of-the-art indoor Golf Center, located on the lower level. We offer a TrackMan Golf Simulator, an indoor putting green and a practice net with a SkyTrak Launch Monitor to help sharpen your game.
Our TrackMan Golf Simulator comes with a complete suite of performance enhancing software used by the very best players and coaches around the world. With industry leading video and swing analysis applications and over 40 different digital golf courses to choose from, the simulator will keep your practice sessions entertaining and productive all year long. Track your progress with measurements on your Smash Factor, Spin Rate, Launch Angle, Club Speed, Ball Speed, Club Path, Attack Angle, Carry and more.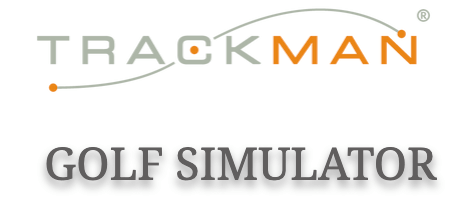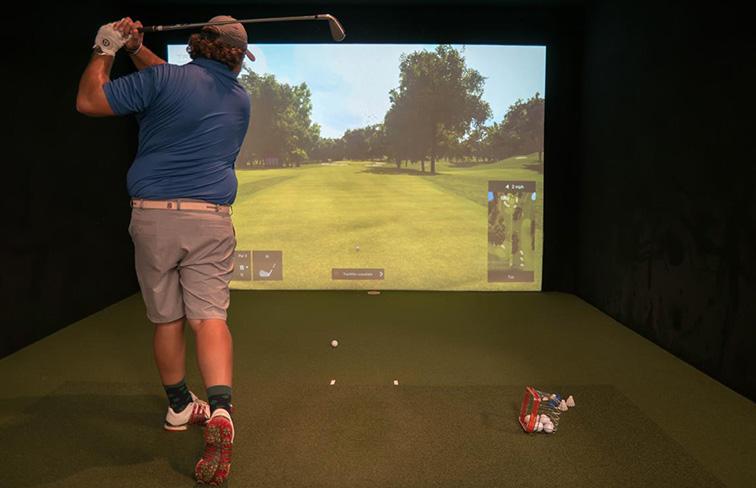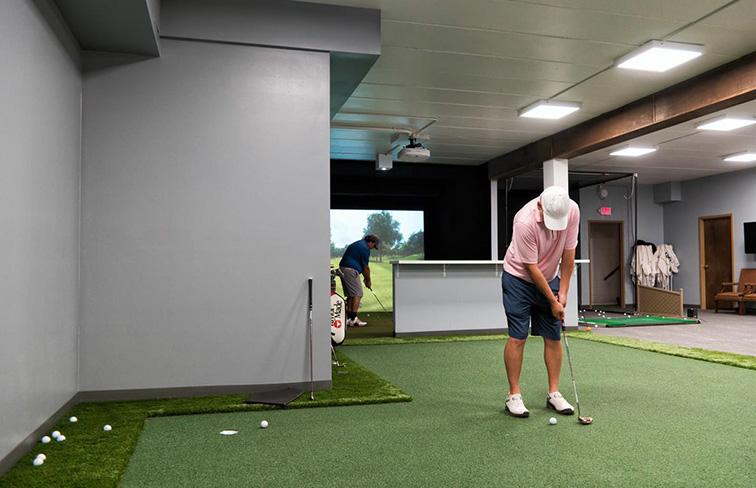 Please contact the Golf Shop at proshop@nhccwi.com or (262) 251-8190 for more information.